Pittsburgh Dominatrix . Com  
Hello I am Ms Irene Boss, based at the Pittsburgh Pennsylvania Compound
I am currently available in Pittsburgh!
If we are acquainted and have interacted before in the studio and have done so in a manner which was pleasing to us both in the past and you are comfortable visiting the studio, do email Me to make arrangements.
New guests, read this entire page for information on how to make an introduction by email. If you cannot visit personally at this time but you would like to get to know Me in the interim, then you may apply for distance training. I will create a custom program for you in order for us to become acquainted before arrangements to visit in person are made. I am screening for new potential playmates and I do look forward to hearing from you!
If we are already acquainted and you prefer distance training for various reasons, contact Me.
Visiting:
DC Metro: April 15th - 17th
Orange County CA: May 14th - 20th
Atlanta and Charlotte NC: In August TBA
Do we know each other? Send me an email with the date and location of interest.

Goddess Cheyenne visiting April 22nd - 25th!
Unable to visit currently? Lets keep our connection going until we can arrange our next RT scene.
Email me to make arrangements. pittsburghboss@protonmail.com
Phone sessions are available if we are already acquainted:
2 hours advance notice from noon to 8 pm
(Any chats before noon must be scheduled 1 day in advance.)
Arrangements are to be made over email (I contact you) after you sign up.
We arrange everything over email - what we are to do and what we are going to discuss.
Perhaps you have a toy bag with items or are able to procure some around your home.
I am an excellent communicator and am also very patient.
I will come up with ideas based on your interests.
Once the appointment is set, I will give you my number to call in Eastern standard time
I'm extremely verbal and experienced since the mid 90s in this medium of play.
Entertain me, as I will certainly entertain you. :)
1 hour: 250.00 Sign up here
NOTE: This is my one hour phone rate - it not "the same" for an in person visit.
New Guests: There is a 3 hour minimum for in person visits (1000 total 500 deposit required).
For scenes in LA or DC Metro add 150 for the studio rental fee (1150 minimum).
Scroll down to read about in person visits.
Custom POV and fetish videos are available if we are already acquainted:
pittsburghboss@protonmail.com
We arrange everything over email with regards to what I am going to instruct you to do.
It would be good to know the items you have that I may instruct you to use if you desire a training video.
I will also come up with ideas for you based on your interests. I wear full fetish and look extraordinary!
Two 5 minute videos (parts one and two) made in two separate environments here at the Pittsburgh Compound with me in 2 different fetish outfits.
300.00 Sign up here
If we are not already acquainted: Nite Flirt is available on occasion.
Email me to ask for it to be turned on and I will. pittsburghboss@protonmail.com
Also: check out this extensive membership website
DomBoss.Com with 200+ hours of FemDom movies to view.
That will keep you occupied! 49.95 non recurring - 4 months
How about a FemDom DVD? (29.95 - 39.95)
Find your fetish by searching Shop.DomBoss.Com
Many FemDom subjects are explored!
New to FemDom BDSM?  Join DomBoss.Com to learn more!
Massive updates to my only fans page
(Content completely different from DomBoss.Com members)

Explore My clips store Boss Extreme for daily FemDom fetish updates!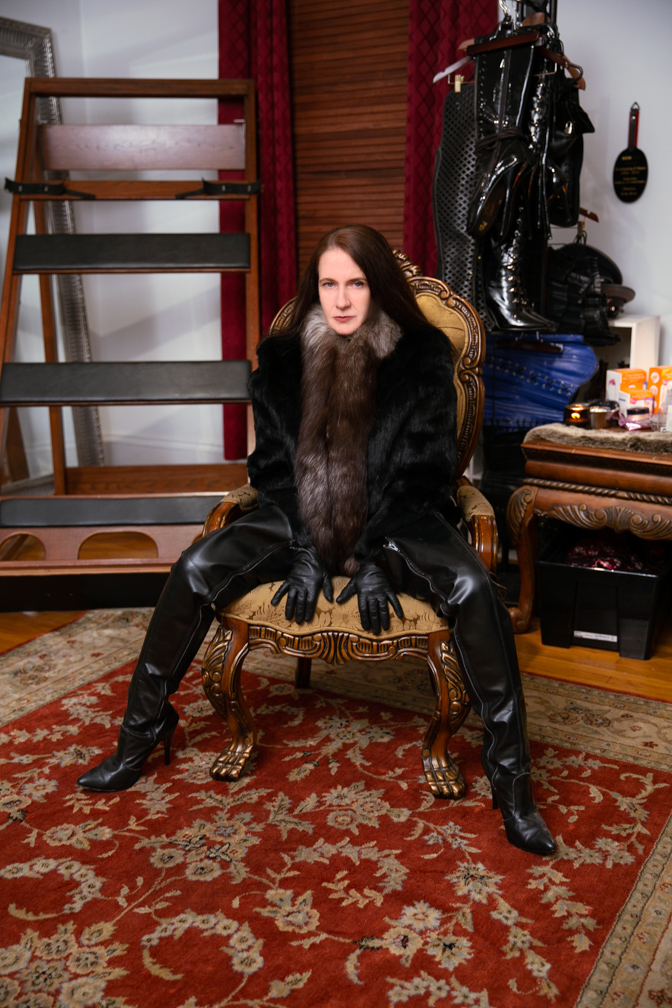 Adhere to guidelines and be considered. Private introduction via email is the way to discuss an audience.
Read the entire page before making contact to avoid disappointment. If you are new, a deposit is needed.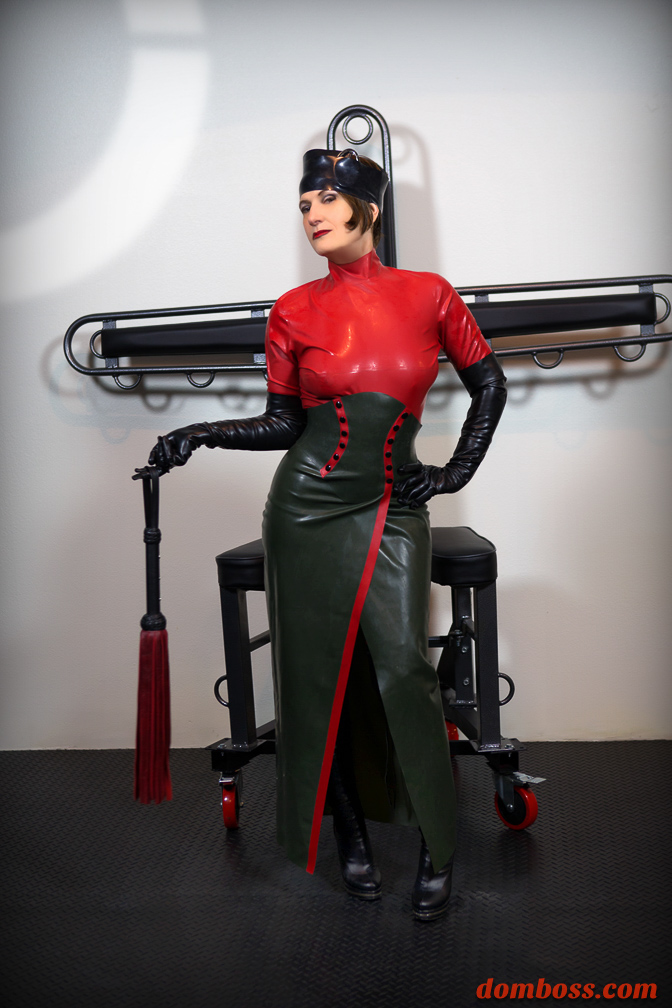 The World Famous Pittsburgh Compound is an extremely well equipped FemDom BDSM play space, containing 6 opulent theme rooms with custom built large scale bondage furniture. Expect dedicated play spaces, rarified atmosphere, ambience, incense, mirrors, and esoteric scene music. Some images on this website were taken elsewhere.
Play is consensual. Play partners usually identify as one or more of the following: bondage bottom, spanking enthusiast, fetishist, cross dresser, role play psycho dramatist, masochist or slave, etc. Mark my word that you will get a complete role reversal and power exchange. I do not project a negative attitude. My concept of Domination is about controlling another individual consensually and intelligently with skill, focus and intent. When you are in My presence you get 100% of My Dominant attention. No degradation scenes. Everyday life is hard enough so celebrate your proclivities with someone who appreciates and understands your FemDom interests. We must be compatible in order to play. Either have My interests as your own, or expect to be risen to My level of play.
I am mature, educated and articulate - easy to get along with outside of scene play, yet extremely controlling in scene with a sharp wit, a firm hand and a great sense of humor. I am a Dominant Kinky Female perfectionist, seriously Discipline minded with a wink and a sly grin. Dominatrix with a smile at your service. My satisfaction is your goal!
Compound Scene interests include:

Bondage (erotic to punitive): Predicaments atop  furniture, device, metal, suspension, body bags, rope (hemp, jute, cotton and nylon), confinement (cage and /or cell), straight jackets, bondage mitts, hoods, blindfolds / gags (sensory deprivation), encasements, mummifications, and sensory overload. Bondage with nipple play and/or CBT, electro (tens, rimba, Eros tech, pleasure tech, medtronic, voice activated), Nova Pro, and Venus 2000

Discipline (simple to strict): Strict and sensuous corporal scenarios (bamboo, rattan, acrylic, carbonite, martinet or metal), bullwhipping (nylon and leather whips of 12, 18 and 24 plait), signal whipping - 18 plait, flogging, OTK hand spanking, hairbrush spanking, paddling, tawsing and strapping.

Bondage, Discipline, Sadism, and Fetishism

Sadism (sensual to severe): Nipple play, CBT, CP (Corporal) with paddles, slappers, lashes, single tail, bull whips, buggy whips, signal whips, crops, and canes, and custom bondage devices, chastity play, dt, deportment (slave training - postures, commands, and etiquette - also part of D/s). Fetishism: You may be invited to wear fetish clothing (as a fetish bottom) like corsets or boots. There may be worship of gloves, boots and/or shoes worn by the Mistress. Female transformation may occur. Tickle torture may be imposed for tickling sceneries. I may perform examinations, water treatments (the big E), inspections, and advanced electro play in medical scenes.
My involvement in professional FemDomBDSM has included BDSM play at My discretion, films, select custom videos, public appearances, a message board (now privately archived in domboss.com/join.htm members), a membership website and other websites.

 

You must be of consenting legal adult age to visit the Compound.

I am accepting new play partners

 

Scene interests include: Erotic and predicament Bondage, Electrics, Whipping and CP scenarios, Sadism, Sensation play, and Fetish exploration.
 

Too f

ar away and can't visit?

Find your fetish on DVD by searching Shop.DomBoss.Com

Many FemDom subjects are explored!

 

New to FemDom BDSM? 

Safety and Responsibility: If you have a condition that places you at high risk, I will consult with scene friendly medical professionals on your behalf before you visit so there will be no dangerous outcome. Please note that the Compound is not wheelchair accessible. The 7 (soon to be 8) playrooms span 4 flights of stairs. If you have a cardiac implant (or heart issue) there will be no electrical or breath deprivation play. Bondage and suspension safety techniques are observed for individuals with low body circulation. In the event of a medical emergency, 911 will be called so get an OK from your doctor if you are unsure about the effects a session could have as BDSM may cause the same physical stress as a heavy workout. Having a physical once a year is a good idea.

 

Health: Intense sensations are discussed pre play. Necessary equipment is autoclave sterilized. Chux pads are used on and under furniture, the studio is properly cleaned, and no outdoor shoes are allowed in the playrooms. The studio is nonsmoking. No exchange of sexual body fluids occur. Hospital grade disinfectants are used.

 

Limits are the sign of a healthy personality. Limits are respected. Being pushed does not mean that limits will be disrespected. Please be aware of how I  think about these things. I am CPR certified, SSC observant, RACK aware, and consult regularly with scene friendly medical professionals concerning BDSM safety awareness.

 

I am a complex person who's interests and fantasies overlap and intertwine. (Some things are repeated to emphasize this point.) As an Internationally acclaimed Domina and BDSM filmmaker I have traveled extensively to learn technique and ideology. I began film production in 1995. 200+ films have been produced by MIB Productions.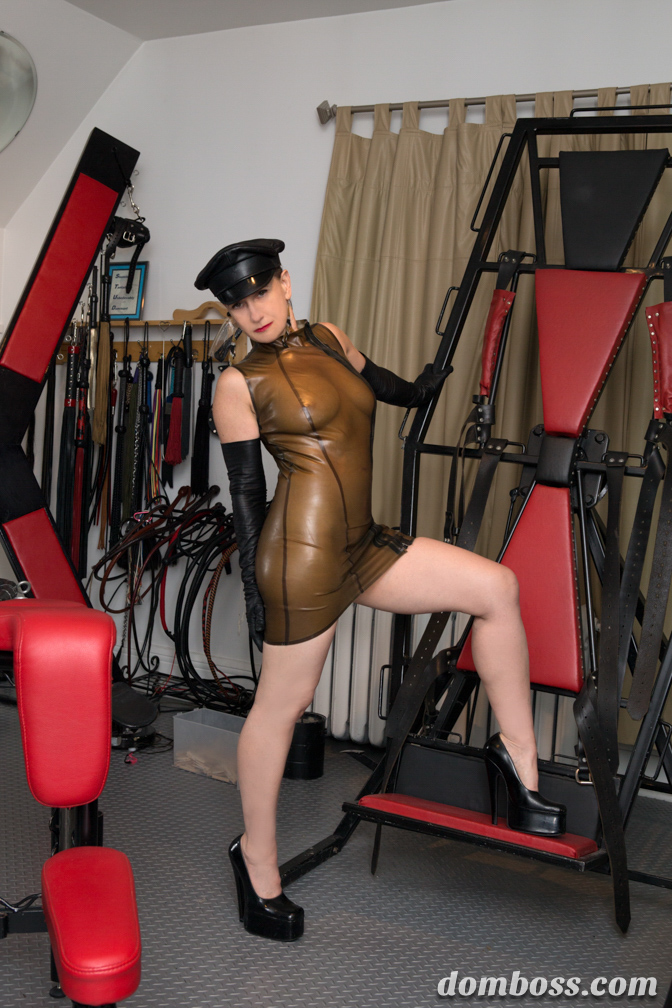 I am particular and strive to create outstanding personalized BDSM encounters.

I will be appropriately attired for session.  

 

An email introduction is required. A few weeks notice is more than sufficient for a 2 hour scene. For a longer scene more notice is fine. Be exceptional, generous, respectful, and possess the ability to clearly communicate about your scene interests.

 

Your request must be deemed sincere in order to receive a response.

S

cenes begin at 3 hours in length. Tribute begins at 1000 for 3 hours. For scenes in LA or DC Metro add 150 for the studio rental fee.

 

I am based at the Compound in Pittsburgh Pennsylvania, United States. Same day appointments are occasionally welcome (if the schedule will allow) to returning guests when I am in Pittsburgh. Call between the hours of 10 am to noon giving at least 3 hours advance notice from the time your call is received or returned. New guests: please make an introduction via email.

Introduction  pittsburghboss @ protonmail . com

I am addressed as Ms Boss via Internet

Required Information:

~ your full name

~ your City, State, Country

~ your age (you must be 21+)

~ your phone number (not google voice)

~ a few dates and times you are available when I am in Pittsburgh or a city I am traveling to you are applying for.

~ O/our compatible FemDom interests and your limits.

NOTE: If illegal activities are mentioned in your introduction, there will be no response.

~ any medical issues you may have and/or medications you are on that may affect our scene
~ your play style
~ scene length (Generally between 3 to 8 hours. 3 hour minimum)

~ one of the following 2 items

a link to your professional profile on the Internet, or a link to a social media profile that bears your given name

~ something you enjoy outside of BDSM - an interest or passion

 

Scheduling Policies will be sent or referred to if needed.

  

Preparations instructions and the exact location will be sent after a guarantee has been received and email communication has occurred.

 

Scene Writing - from those who have visited

Contact for other Ladies seeking referral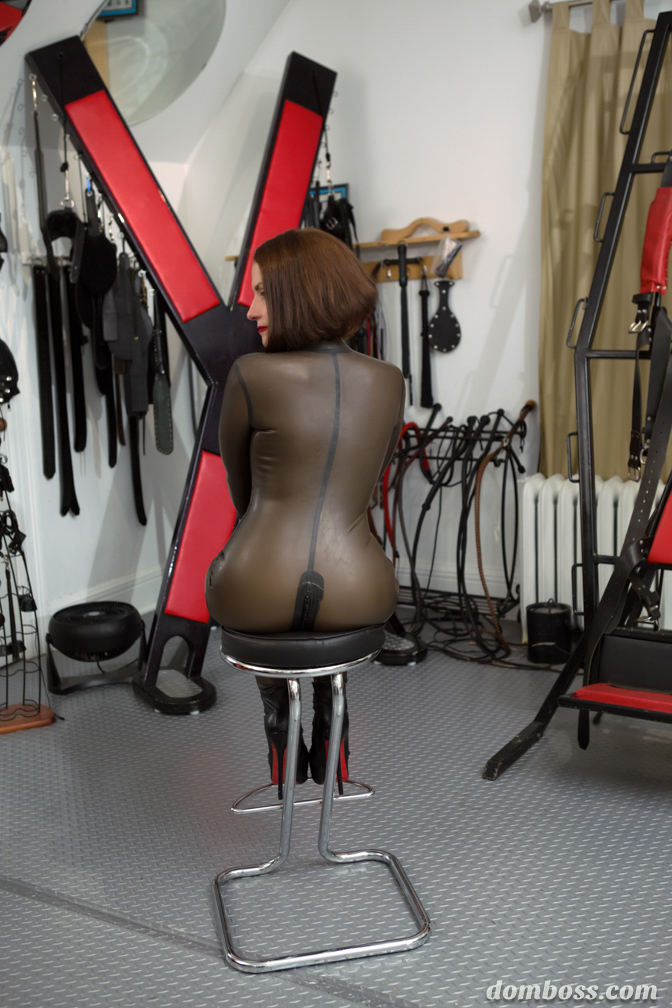 Important Information:

I generally do not have an age requirement (I don't discriminate with regards to age) but due to recent emails, I feel it's best to state the following. A professional domination scene is a luxury experience. If you are not gainfully employed or are having financial issues it is not a good idea to apply for a session, nor is it proper etiquette to attempt haggling. This kind of interaction does not get things off to a good start with someone you wish to trust your mind and body to. In fact it only serves to start a negative energy exchange which can be extremely difficult to reverse once the ball starts rolling down the hill. Think of it as energy gravity. Start light from the heart and show appreciation. The Compound has existed since 1997, and it has obviously not done so by ripping people off. If you are not experienced enough in having professional BDSM encounters to be comfortable about communication regarding the business facts (tribute) it would be best not to apply because it saves us both time if you do not. You are of course welcome to re-approach at a better time. If I do not get a good feeling from your introduction based on activities mentioned, including incompatible (and/or illegal activities) there will be no response. Proclaiming to be "new and/or young" is not an excuse to be untoward. I was 27 when I became a ProDom and possessed mental maturity far beyond my years. I do recognize that it is possible for others to be the same, however I do receive an inordinate amount of emails from people stating they are new and/or young that are extremely inappropriate and it is therefore rare that I respond to those inquiries.

Privacy is respected. There are no hidden cameras and people are not "filmed without consent". Obviously, I am not seeking video slaves. The Compound owns the rights to any material featuring Myself on or off premises for commercial purposes. Outside video cameras are not allowed in scene. I do not "film clips", but I do own and operate a C4S store that is updated with samplings from various professional and amateur projects. A few private clips (and images) may be made on your cell phone if you bring it with you, hand it to me at the start of your session, and ask me to document you - however. There is no additional fee required for this particular activity. The content would be non commercial and not posted anywhere, but for your own use - on your own device. If you want to be an exhibitionist and feel titillated online in-between our in person encounters, you may take part in my OnlyFans site. No additional fee is required outside of the tribute for your session. Small snippets (1 minute phone videos) and/or cell phone photos of our play may be discreetly posted there if you inquire. (You will need to ask Me - I will not ask you to do this). The material will also be sent to you over WeTransfer right after our time together.

The following behaviors and activities are not tolerated or provided: Attempting to change or expand upon My limits before, during or after the session. BDSM equipment "storage". Asking for the return of gifts. Requests for "very little clothing", or nudity. Groping of Myself, Guest Ladies, or lewd mentions. Dildo gags or masturbation of Myself or Guest Ladies. Topping from the bottom.

"Real" surgical procedures (the Compound is not a hospital), direct sexual contact (ass, breast or pussy worship), forced bi, pies, and / or cuckolding, activities ending in the word "job" or "ingus", mentoring (no free time - sorry), unsupervised bondage "abandonment", insects or animals in scene, providing slaves for forced bi, fem subs or male dominants (The Compound is strictly a Classical FemDom studio), switch or submissive sessions, "GFE" (or escort), massage or modeling, trades or bartering, personal slavery, employment opportunities, extreme physical assaults that mimic domestic violence or abuse, substances are not provided such smoking, inhalants, drugs or alcohol, permanent damage including castration is not possible, wrestling, holds or chokes do not take place, FTT or BS of any variety is not offered, written contracts for sessions are not considered, and "dating" or "shopping" does not take place. I am not a Goddess, Princess or Fin Dom. I do not require guarantee outside of the time you arrange with me at the studio. Mentioning anything that specifically does not interest Me in your introductory email for any reason or addressing Me incorrectly will result in no response. I am addressed as Ms Boss at all times unless I say otherwise.

I would never disrespect your time, so do respect Mine: If you make inquiries to see Me in Pittsburgh at the Compound while I am obviously traveling (and away from Pittsburgh), the session must be guaranteed within 24 hours of My response to you in order for the appointment to be written in My book and take place upon My return. If no guarantee is made, nothing is written down and there is likewise nothing to cancel. Do not make contact about a session unless you are sure about your schedule. I do not arrange domination scenes over social media. Email though this site (PittsburghDominatrix.Com - pittsburghboss@protonmail.com) is the only method to arrange a scene with Me.

 

Thank you for taking the time to read this important information. It is appreciated!

Sincerely,

Ms Boss